Our Team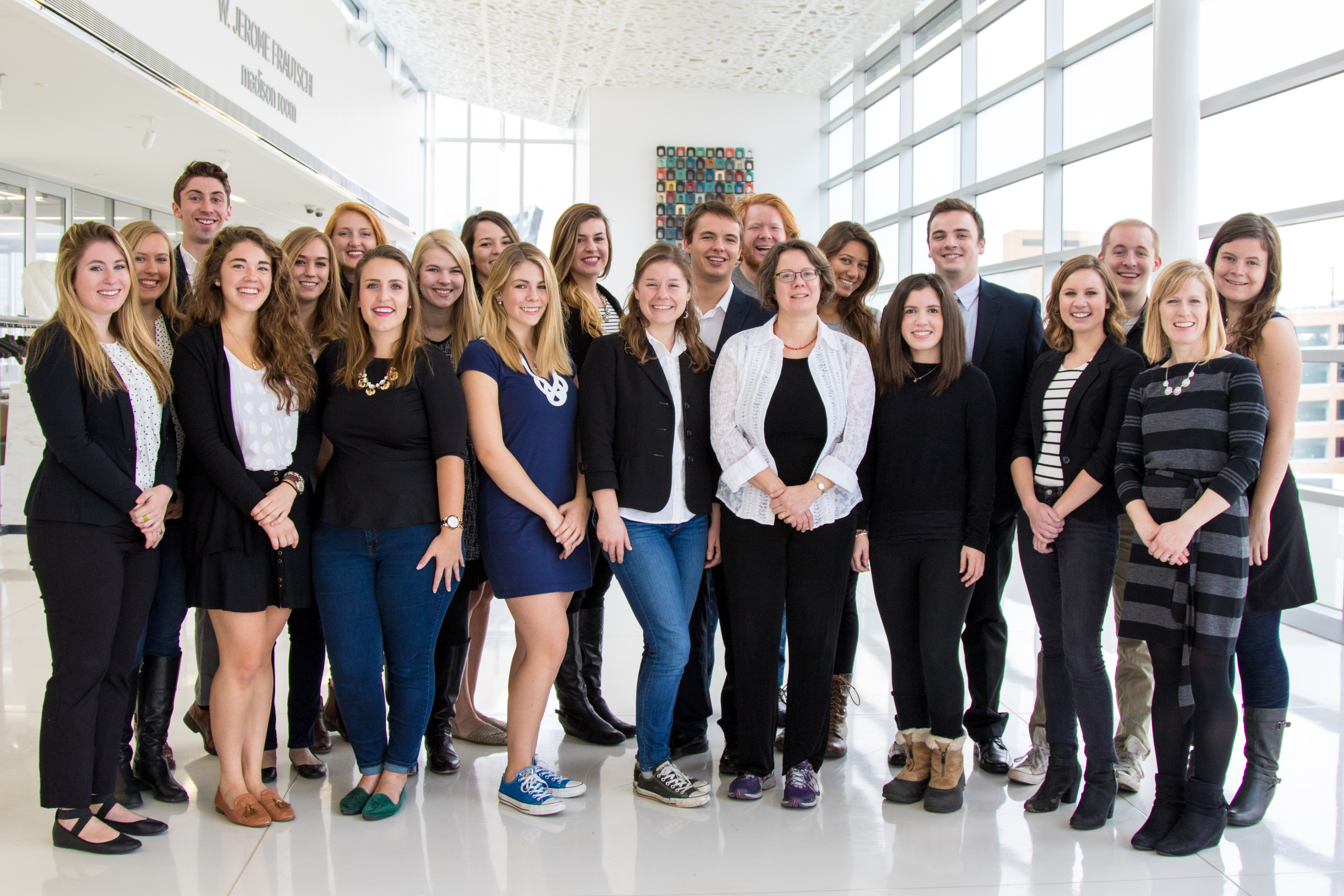 Online Associate
Annaleigh digs writing, eating and learning about other cultures and communities. After graduation she plans to venture outside of Madison to pursue a career in food writing, but until then, she's spending as much time as possible at the Memorial Union Terrace, walking Willy Street and chillaxing on the Capitol lawn.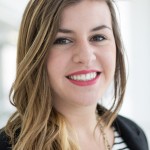 Online Editor
Claire is passionate about creating, storytelling and social media. In her spare time, she likes to look at adoptable dogs on the Internet and spend too much time on Instagram. Her #lifegoals are to move to Colorado, ski a lot and work on campaigns that make a positive difference in the world.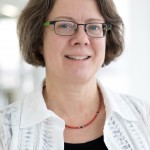 Online Associate
Silke will graduate in May 2016 with a Master's degree in science writing. She enjoys reporting on the environment, renewable energy and medical research. She hopes to take her kids to the monarch butterflies' overwintering site in Mexico someday—until then, she and her five-year-old daughter will work on making their garden more butterfly-friendly.
Online Associate
Sean hails from the East Coast, but fell in love with Madison the second she stepped foot here. She's had a passion for writing ever since she can remember, and she realized her passion for international relations, political science and law during her time at UW-Madison. She'll graduate in May with a degree in journalism and strategic communication, and she wishes to take her love of writing and international relations to New York City. Aside from her studies, she has a never-ending love for road-trips and airplanes; exploring new places never fails to excite her. She spends her free time running, watching presidential debates and reading F. Scott Fitzgerald's short stories.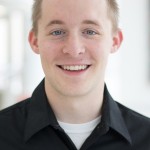 Videographer
Bryan is a senior in the School of Journalism, driven to tell compelling stories through the power of video. As a videographer for The Badger Herald, Bryan utilizes the amazing opportunities that the journalism program offers students. He's hoping to eventually make it back out to New York City after graduation, working for a major media production company.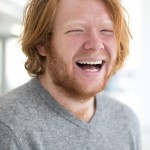 Editor-In-Chief
Andy is a compulsive creator and consumer (of food as well as media). He's seldom without chocolate, coffee or wine, he talks too much about The New Yorker and he has an irrational attachment to the show Frasier. While fascinated by education policy, Andy is a storyteller first and foremost, deeply interested in the diversity of human experiences and the powerful ways to explore and share them.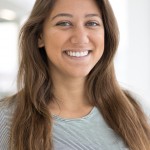 Managing Editor
Sabina is a Minnesotan who's been living in the land of cheese for the past four years. As a senior this year, she will graduate from UW-Madison's School of Journalism with a certificate in global studies. She enjoys traveling, road tripping, attending concerts, hiking and basking in the sun in her free time.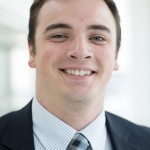 Lead Writer
Nick is a senior in the School of Journalism, an aspiring sportswriter and above all, a storyteller. He currently dedicates most of his time to being the sports editor for one of UW-Madison's independent student newspapers, The Badger Herald, where he also covers the football and men's basketball teams. He is also a television junkie, and if asked to recite the entire Game of Thrones family tree, he will be more than happy to do so on command.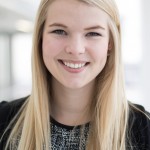 Copy Editor
Devin is a hockey-loving, grammar-obsessed Minnesotan and senior in the School of Journalism and Mass Communication, where she's studying reporting and strategic communication and double majoring in creative writing. This spring, she'll be interning with the Philadelphia Flyers (but go Wild!) before heading off to whatever adventure comes next. She'd like to work in sports, but she'll be happy anywhere she can write and anyplace she can own a small herd of puppies... and maybe a few cats.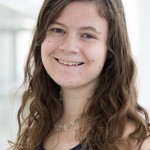 Lead Writer
Irene is a Midwest newbie, originally hailing from a Maryland suburb of Washington D.C. At UW-Madison, she has loved every minute of her time and misadventures, many in the style of the classic 90s TV show Frasier. A lifelong soccer devotee and FC Barcelona aficionado, her Saturdays include watching Barça games from her couch in her glorious Snuggie. Post graduation, Irene would love to move to New Orleans, her favorite city, and find work as an audio storyteller.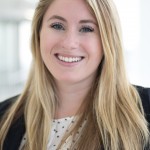 Copy Editor
Creative. Strategic. Goofy. Maggie is a champion of the creative process and is always looking for ways to inspire through the written word. Problem-solving is her jam and her weapon of choice is optimism. When she's not daydreaming about bernedoodles, Aaron Rodgers or cheese, she's craving a career that fosters creativity and collaboration in an envelope-pushing environment.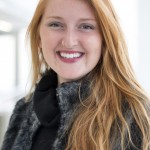 Lead Writer
Becca is a senior in the School of Journalism this year and will graduate in May with a degree in broadcast journalism and one in radio/TV/film studies, as well. Homegrown in Wisconsin, her heart is happiest when adventuring in the outdoors (she spends her summers as a wilderness guide) or with her family of six (which includes Shasta the dog) in their house on a hill. Life plans include documenting travels to every continent and trying to make the world a better place.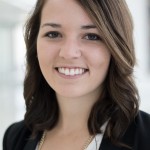 Art Director
Abbey recently introduced the left side of her brain to the right side, which resulted in dual fields of study — strategic communciation and criminal justice. She exercises the right side of her brain by hosting a radio show on WSUM, designing Curb Magazine and serving in her position as Editor-in-Chief of Emmie Music Magazine. When it's time to awaken the left side of her brain, she's working at federal government agencies and investigating crimes at the Wisconsin Department of Justice.
Production Editor
Josie first dove into the magazine world after she created her family's personal magazine, The Family Gazette, on a snowy Minnesota day in the fifth grade. Written, printed and distributed by herself, she believes this experience prepped her well for her position in Curb as well as her role as Editor-in-Chief of Souvenirs, a travel magazine at UW-Madison. Lately she has taken an interest in watching Spanish telenovelas, Googling places she wants to visit and experimenting with Adobe Illustrator. She is studying journalism, Spanish and digital studies. Future plans include graduating in May 2016 as well as finding one of those "job things."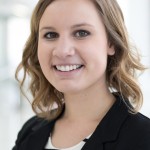 Design Associate
Paige, who hails from a tiny town in northern Wisconsin, likes to think of herself as a professional snacker. There's never a bad time for a snack, but it's especially helpful when she's copy editing, writing or trying to find her creativity through design. She finds inspiration reading about others' adventures and recipes (though she'll probably just write those down and never actually cook them). But she's always up for a challenge. When you're from a small town, every opportunity is new and worth taking.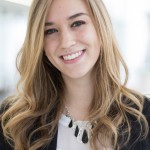 Design Associate
Renee is graduating from UW-Madison in May 2016 with a degree in journalism and a certificate in digital studies. Although Renee's main goal is to be a professional Wisconsin Badger, she has also set her sights on a career in account management. In her spare time, she follows an absurd amount of dog accounts on Instagram and binge-watches HGTV for design inspiration. Her life motto is to be curious and, in the famous words of Justin Bieber, "Never say never."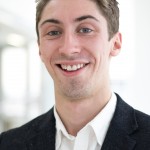 Photo Editor
Thomas is a senior in the School of Journalism focusing on visual techniques of reporting. Originally from Stevens Point, Wisconsin, Thomas has been working with cameras, and what was a hobby evolved into positions as the photo editor and staff photographer at The Daily Cardinal, one of UW-Madison's student newspapers. If he's not asking to take your photo, he's probably listening to 25 by Adele.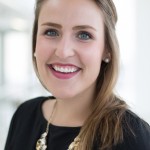 Marketing Director
Driven primarily by food and travel, Aleesha can be found jet-setting to a new city or Instagramming the latest and greatest brunch spot. Aleesha prides herself on being a storyteller who is passionate about social justice and diversity issues. Graduating in December 2015 with a strategic communication degree, Aleesha plans on filling her weeks by telling the stories of the unheard and spending her weekends as an adventurer of the world.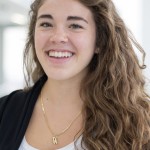 Marketing Representative
Maria is an explorer. Her favorite explorations include foreign places and friendly faces, trendy beats and delicious eats, and sharing her optimism with others. Graduating in May 2016, Maria hopes to continue exploring, whether it be in the field of strategic communication or as a host on the Travel Channel. Whichever way life leads, Maria is sure to bring her lioness mane, fabulous personality and innovative, global mindset.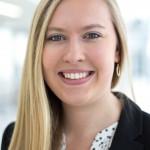 Marketing Representative
Sophie is known as a Coastie to most Midwesterners, but she believes her four years at UW-Madison have transformed her into a cheese-loving Sconnie. Though her time as a Wisconsinite has been great, she hopes to move on to the Big Apple after graduation in May 2016. She is studying journalism and strategic communication with a certificate in global cultures with hopes of finding a job that makes a difference in one way or another. Lately, Sophie has been obsessively watching Buzzfeed Food videos, reading theSkimm and making lasting memories during her last few months in Madison.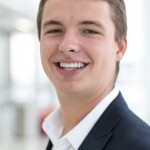 PR Manager
Tyler is a communication-guru-in-training at UW-Madison with a passion for storytelling. As a senior in pursuit of a degree in journalism, he hopes to do some good in the world with what he's got. Cardinal red runs in his veins, and wherever he ends up he'll take the Wisconsin Idea with him.