by Becca Radix, Nick Brazzoni and Irene Burski
The future of Wisconsin's brewing industry faces uncertainty under the confines of a post-Prohibition law, the Three-Tier System

Tier One – The Brewer
Wisconsin and beer are words that often go hand in hand, and the state's reputation lies heavily steeped in a history and culture of beer production. Industry giant Miller Brewing Company, which opened in 1855 in Milwaukee, is most often thought of at the forefront of this history. Many more breweries, both large and small, have opened their doors in the state since then, but as industry landscape and the law change, the future of the Wisconsin brewing tradition is standing in the face of uncertainty.
This uncertainty stems from concerns surrounding the three-tier system — a set of state regulations that split the beer industry into three independent tiers in hopes of preventing vertical monopolies the industry saw in days past. The system, however, puts limits on how much brewers can produce and and how they acquire retail liquor licenses. Local brewers say this creates an uneven playing field that may push would-be new breweries out of state where the three-tier laws don't apply.
"Currently, most small breweries and even some of the larger breweries now, feel that there's a lot of problems with the three-tier system, that it's very restrictive in Wisconsin," says Rob LoBreglio, vice president and executive brewmaster of the Great Dane Pub restaurants in Madison. "Craft brewing is one of the bigger growth industries, but we feel that the three-tier system is putting unnecessary restrictions on growth, that it's adversely affecting the ability of Wisconsin to compete in the craft brewing industry compared to some other states."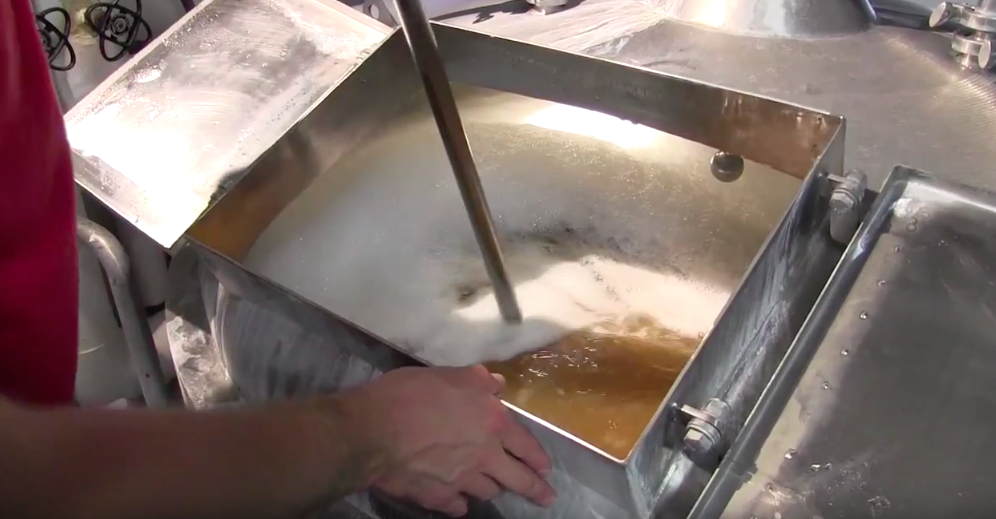 LoBreglio's business, the Great Dane Pub & Brewing Co., is a chain of brewpubs — restaurant and craft beer producers in one. The chain has five locations, four of which have in-house breweries, which makes the Great Dane directly involved in two of the three tiers of the system and means it faces certain limitations found in the three-tier laws.
As far as the general brewing process for the Great Dane, each brewery is either a 10- or 15-barrel system (there are 31 gallons in one barrel) and uses bulk or bagged malted barley and hops as ingredients in its beer, according to LoBreglio. He says that because the brewery is housed in the same building as the restaurant, after the beer is fermented in-house in large holding tanks, it goes straight to the serving tanks — basically huge kegs — which are hooked up to tap lines that run directly from the those tanks to the tap where bartenders serve the beer to customers.
"We feel that's the main important distinction for a brewpub as opposed to other types of bars where the beer is either bottled or kegged or canned before being served to the guest," LoBreglio says.
Before the beer hits the taps, however, it must be brewed. The Great Dane says it brews craft beer, although even some brewers don't like using the word "craft" because it implies that making beer is a hobby, LoBreglio says. For him, it really means using quality ingredients.
"Traditionally it's just an all-malt product," he says. "And then I also like to think that it means there's a certain amount of authenticity to the beer as well. That either we're re-creating traditional styles or trying some kind of innovative new type of product. It's the intersection of quality ingredients and then the innovativeness of the brewer."
The craft beer brewpub is subject to restrictions under the three-tier system that limit how much beer the brewery can actually produce, something LoBreglio has mixed feelings about. The Great Dane is limited to having six brewpubs and producing 10,000 barrels of beer, which doesn't allow it to develop a strong presence in the retail beer market.
LoBreglio thinks that was an arbitrary number, and as the company pushes their production limit — they'll be at 8,000 of their 10,000 barrel limit this year — it leaves very little opportunity to explore the market.
Despite the 10,000 barrel limit, the Great Dane continues to try its hand in the retail market. Their newest endeavor is producing canned beer — a form of packaging that, according to LoBreglio, actually preserves the beer much better than bottles. In addition, LoBreglio says that canned beers makes up more than half of the beer Americans consume, and because of its quality preservation and environmental advantage (it's easier to recycle), many craft brewers like Sam Adams in Boston or Sixpoint from Brooklyn are starting to can their beer as well. The Great Dane's canned beer can be found in over 300 retail locations around Wisconsin.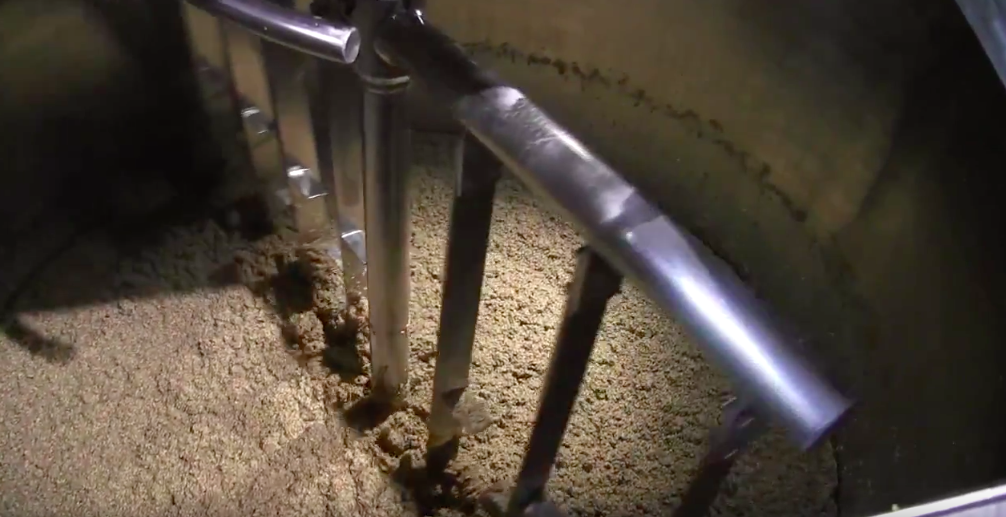 Just as canning beer is a new movement that finds its roots in days past, LoBreglio says that the recent boom in the craft beer market isn't a new concept either. Rather, he says, it's a "return to tradition."

"People don't understand that historically there have been hundreds upon hundreds of beer styles, [and] that America had thousands of operating breweries in the 17th, 18th, 19th century — that it was really only the two World Wars with Prohibition that really killed off a lot of the smaller breweries," LoBreglio says. "The few breweries that survived prohibition went for mass appeal," he says, but as trade and travel increased over time — "thank goodness, beer started getting more attention."

It was a process bringing back the brewing recipes and traditions but people found these products again, according to LoBreglio.

"The word got out, and then here in America, the brewers started responding by making these styles, and then taking it a step further by going out and creating a lot of innovative new products," LoBreglio says.

Now the market is flooded with craft brewers taking their own approach to innovative beer production, but LoBreglio says that because of the three-tier system in Wisconsin, this big growth industry is facing unnecessary restrictions that are preventing our state from being a big-time competitor in the craft brewing industry.

Tier Two – The Distributor


The various concerns associated with the three-tier system go well beyond the breweries of LoBreglio and other small brewery owners, as they also allow for potential conflicts with their distributors.

According to LoBreglio, a startup brewpub like his own may run into trouble with a distributor when that distributor doesn't perform to the standards it promised. The only option a brewery has under the three-tier system is to buy out the contract it has with a distributor. This results in the brewery having to pay the distributor despite the fact that it may have failed to live up to expectations.

And the money used for the buyout is likely money that doesn't even exist yet, LoBreglio says.

"All of a sudden you have to give your baby over to someone else's control," he says. "You have to take money that you probably are not even earning yet just to free up your product and have it distributed in the fashion that you want."

But while that concern is legitimate, Paul Nowak, craft beer sales manager at Wirtz Beverage Wisconsin, says a distributor always looks to keep all of their clients happy and maintain balance between them all.

Wirtz is the Great Dane's official distributor, and, according to Nowak, it actually looks to prioritize those smaller breweries and brewpubs because there is money to be made in the craft beer industry.

"If you look at 10 years ago, 99.9 percent of every beer was a macro brand — Miller and Budweiser," Nowak says. "Now, nationally, that number is about 89 percent in that you're losing about three to four percentage points every year. If you look at that, 11 percent of all beer sales are craft beer. Twenty-two percent of all profits, of all revenue, in beer are from craft breweries."

With the rise in craft beer, especially in Wisconsin, Nowak says there is now more profit margin in it for the distributor as well as the retailer. That's why they are shifting their focus to the smaller breweries and getting those out to consumers.

"[Wisconsin] is just starting to catch wind of the trend with people moving into Wisconsin from other states," Nowak says. "You also have Chicago, which is a massive craft beer location, and that's bleeding over into us."

Looking at the bigger picture in regard to the three-tier system, Nowak believes that, despite the concerns of LoBreglio and other small breweries, the system is in place to be mutually beneficial to all parties involved.

Above all, the system helps breweries avoid monopolies, according to Nowak, but beyond that, it allows small brewpubs and breweries to have a sales force.

"We have 80-plus salespeople that the Great Dane can sell their product through," Nowak says. "It would be a massive investment for any small startup to get that accomplished. The three-tier system really benefits everybody, whether they be large beer, spirit or wine companies or startups."

Nowak says there will always be complaints that the distributor will serve as a middleman and always take some money out of it as a result. However, without that middleman, there is no feasible way for a small brewery to exist.

In the best case scenario,the three-tier system allows for the middleman to get their cut while allowing startup breweries to have the opportunity to prosper.

"Little breweries like [the Great Dane's] wouldn't have a chance," Nowak says. "They would have to have a sales force in every corner of every state."

In terms of the direct relationship between Wirtz and a brewpub like the Great Dane, there are some issues that come with the independent system they are under.

Nowak says the main concern is simply the size of the Great Dane's brewery, and since their breweries are located within their restaurants, space is limited. Most breweries have giant coolers to store their pallets and kegs of beer once brewed, but smaller breweries and brewpubs don't have that luxury.

Despite the problems associated with a smaller brewery, Nowak believes that since Wirtz has a consistent distribution plan and LoBreglio has a good system in place, both parties have overcome any and all obstacles.

However, even though relationship between the two is strong, LoBreglio still believes it could be stronger, and the first step in strengthening that relationship is better communication between all parties. That communication, LoBreglio says, could go a long way in fixing what he believes are ongoing issues within the system.

It's one thing to acknowledge there are issues that exist, but for LoBreglio, it's important that those issues are addressed, as well.

"All brewers want to have good relationship with their distributors and want to have good relationships with the taverns, but we really feel like there should be some dialogue between all the groups," LoBreglio says. "At the moment, we haven't really been able to get them to the table and make them understand that this is about growing business for everyone and most importantly growing business for Wisconsin."

Tier Three – The Retailer


The third and final tier of Wisconsin's system, retail, is perhaps the most recognizable in day-to-day life. Whether at the bar or at the liquor store, for most consumers the retail space is the face of the entire three-tier system that has been in operation since the official repeal of Prohibition.

It is in this tier that many of LoBreglio's and others' dissatisfaction with the three-tier system lands.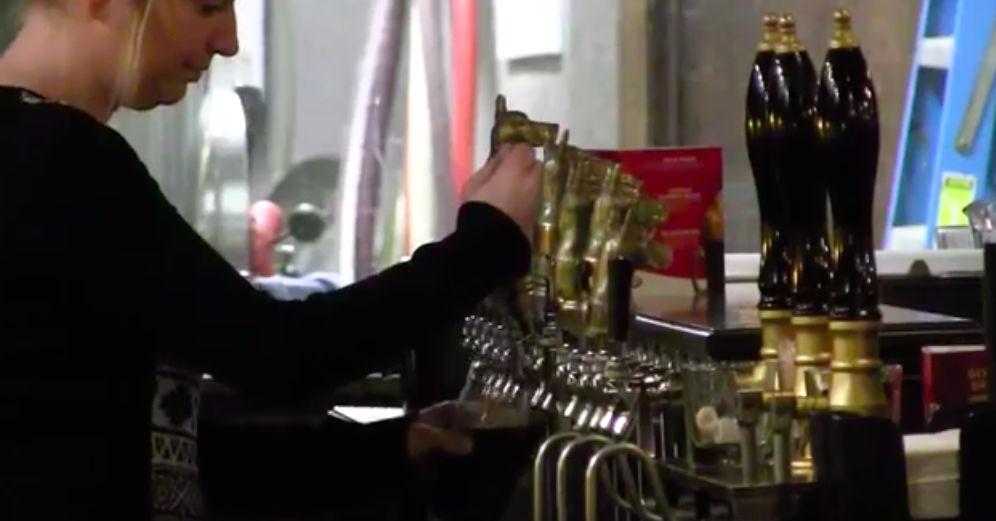 One problem LoBreglio highlights has to do with competitive advantage. He explains that large breweries used to be able to obtain two retail liquor licenses, and when that was struck from the law in 2011, the breweries that existed prior to the change got to keep their two liquor licenses but new breweries only get one.

"So now you kind of end up with this unfair competitive advantage where one certain brewery might open up and only be allowed to serve its beer in the tap room, versus another brewery of the same size that is allowed to have two full bars," LoBreglio says. "So, again, that's an unfair competitive advantage against the new breweries that are opening up."

Another piece of the system LoBreglio finds issue with is the fact that he cannot, as an owner of a restaurant that has a liquor license, invest in another restaurant that serves any kind of liquor, even if it's not from his brewery.

"So now my brother, who 20 years ago scraped together enough money to buy one share in the Great Dane — and he lives in England — he cannot invest in a Chinese restaurant in Wisconsin if it serves liquor," LoBreglio says. "And the state is essentially telling us, 'Oh, you know, you have to stay as brewpub operators' … So, yeah we feel that people who are in the restaurant business that are invested in brewpubs, and a lot of them have proven themselves as good restaurant/bar operators, are now being prevented from engaging in other businesses for really no good reason."

As a chain with five locations, the company is only allowed to have six under the three-tier system, according to LoBreglio. They cannot drastically expand as a brewpub restaurant chain.

Transitioning forward, the limitations of the three-tier system may push the Great Dane to seek out other states for business … and they are not the only ones.

LoBreglio recalled hearing about a Milwaukee restaurateur who was toying with the idea of opening up a brewery. Advised by peers to go to Illinois because of looser restrictions, the restaurateur eventually decided to set up shop across the border in Chicago.

"So we might have to look out of state," LoBreglio says. "If the beer really takes off … we'll have to go build our production brewery in another state, so that's absolutely on our table right now for the Great Dane."

Under the current system, it is the volume of the Great Dane brand that is limited, not the reach. Making sure their name is known across Wisconsin is the brewpub's strategy to make their allotted 10,000 barrels even more valuable.

"We are now in over 300 locations statewide, and that's a combination of on-premise and off-premise accounts. Bars and retail beer stores, liquor stores. And it's all over the state," LoBreglio says. "I've been traveling down south in Kenosha, Racine. Up north to Chippewa Falls and Appleton and Eau Claire and those areas, so we are only three or four months into this but it's seeming to go well right now."

LoBreglio added that he thinks the brewers, distributors and retailers have more common ground in their interests than differing viewpoints, and they should work together to facilitate the change they would like to see happen in the current three-tier system.

"This is about growing business for everyone and most importantly about growing business for Wisconsin because we never know who might be the next New Glarus," LoBreglio says. "Right now, the laws are too restrictive for a lot of us."

The Sounds of Tier Three

Our own Irene Burski spent some time at the Great Dane's retail location on Madison's capitol square – take a listen as she fills us in on what things are like in the realm of the third and final tier of the system.