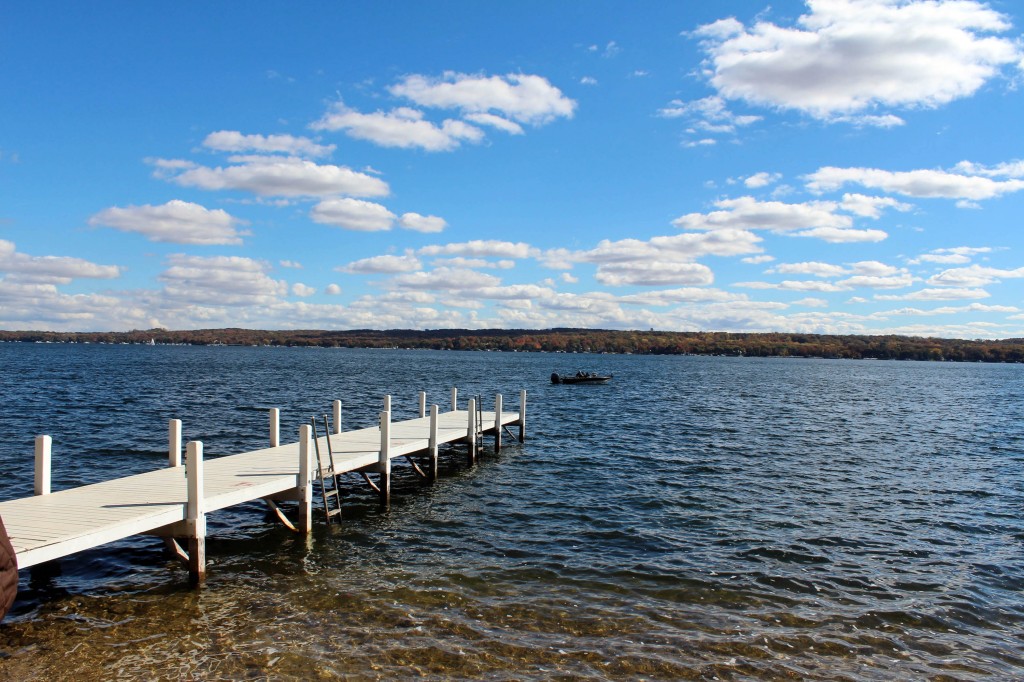 At Holiday Home Camp in Lake Geneva, every kid gets a chance
By: Stephanie Wezelman
The glistening water of Geneva Lake shines in the sunlight as Stacy Usher reminisces on the children from past summers. As the waves splash up onto the shore of Holiday Home Camp, we can almost hear the distant laughter from all of the children who get the chance to live and play on the 26 acres of land and great waterway in Williams Bay, Wis., from June to August every year.
Holiday Home Camp is not just any summer camp. As the camp's Office Manager and Registrar, Usher and other dedicated staff through the Lake Geneva Fresh Air Association work throughout the year to reach out to disadvantaged youth from Milwaukee, Madison, Chicago and surrounding areas to draw them to spend a safe and secure summer nestled in the beautiful Wisconsin forest. Of the 72 million children in the United States, 44 percent live in low-income households and 21 percent live in poverty. Holiday Home Camp seeks out children from these backgrounds and allows them to break free from everyday life and experience the joy and excitement of summer camp.
Being Able to Just Be Kids
"The biggest thing [Holiday Home Camp] offers them is the ability to be kids. A lot of our kids are coming from areas where they have a lot more responsibilities on them than you would expect a child their age to have," Usher says. "When they come here, they are safe, they have food, they have shelter and they can just have fun and be children, which is something they don't get the luxury of, quite a bit, at home."
Usher says the tradition of the camp stems back over a century in 1887, when a group of women from Chicago observed sweatshop conditions and sought relief for children. Married to industrialists and moved by the grinding hours and repetitive work demanded of these kids, they came together during a lakefront vacation and decided to take a stand as part of the Fresh Air Movement. They found land in Williams Bay off the shores of Geneva Lake, near the border separating Wisconsin from Illinois, and launched Holiday Home Camp the following year, drawing in children from the belching smoke of urban industry to experience Wisconsin nature and pristine air.
The idea still thrives today, as Holiday Home Camp hosts 100 campers every session for six sessions each  summer, mainly coming from low-income families and foster care centers.
"We never turn a kid away because they can't afford to pay for camp," Usher says.
Holiday Home sits within a larger, flourishing camp industry in Wisconsin, where the vast forests and sparkling lakes attract campers from all over the world to attend one of the 450 camps that dot the landscape. Camp in Wisconsin can be costly, so Holiday Home Camp works to make sure the camp experience can be affordable.
Holiday Home Camp works tirelessly to fundraise and provide "camperships" for kids in second to eighth grade to cover the $1,200 cost for a normal eight-day stay. Most Holiday Home families do not have the ability to pay such a price, so the camp works to have them pay an average of $475 per camper. If that amount is too expensive, a family may give only what it feels comfortable paying.