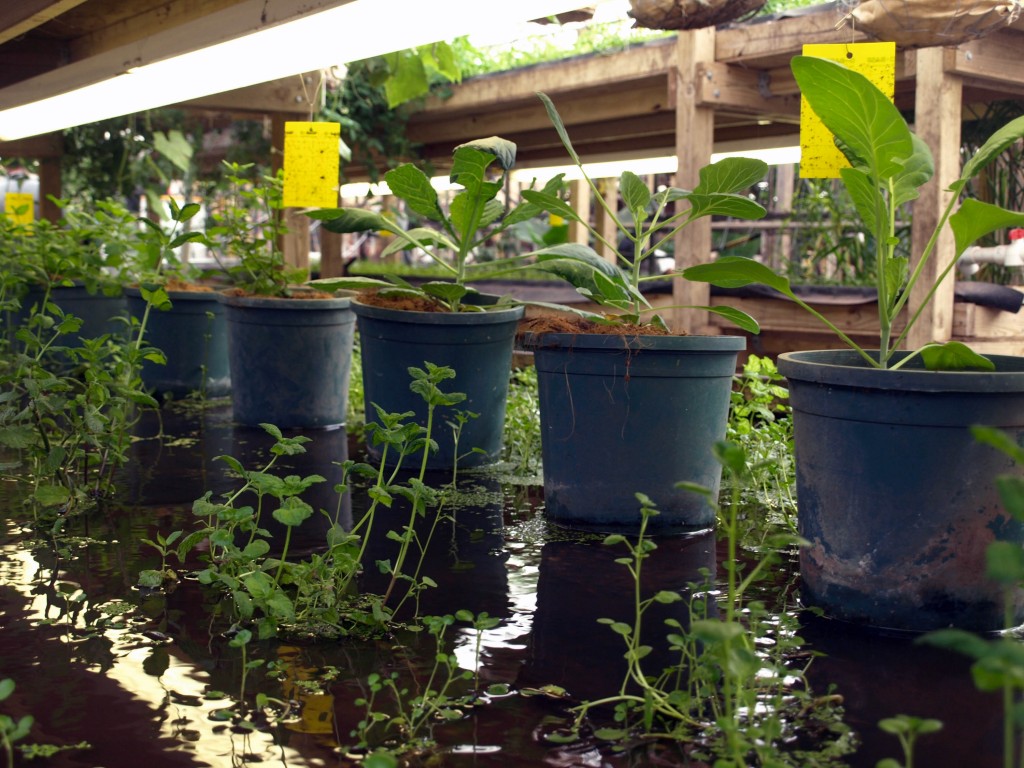 Will Allen unearths the power to change the way Wisconsin, and the world, eats
By: Kendra Dawson
In an urban food desert, on a busy Milwaukee road, sits Will Allen's Growing Power—a quiet and unexpected urban greenhouse growing more than just food for a community in need.
For the people living in food deserts within Milwaukee County, accessible and affordable produce is hard to find. In a report from the USDA, Milwaukee County has 20 low-income neighborhoods where a significant number of residents lack access to grocery stores and supermarkets.
Within the heart of a Milwaukee food desert, Growing Power and founder Will Allen are providing communities with access to affordable, healthy and sustainable food not readily available in their neighborhoods. In his book, "The Good Food Revolution," Allen writes that many inner-city families who are limited on time and money struggle with purchasing affordable, nutrient-rich foods.
Most of the food these poorer families have access to are from "corner stores and fast-food restaurants with their dollar menus, ninety-nine cent bags of chips, two-for-one offers and twenty-piece boxes of chicken nuggets," Allen writes. Since Growing Power started in 1993, both Allen and his nonprofit are filling a gap in the food system, changing the way people view food and farming, spreading a new set of values and earning much deserved recognition.
Always a Farmer      
Allen grew up on a farm outside Washington, D.C. His parents' passion for farming instilled in him a desire to grow food for others. "We didn't have a lot of money," Allen says, "But we had the real power to be able to grow food, which is a pretty powerful thing." It was then he discovered the gratifying feeling of sharing wholesome, nutrient-rich foods with others and the positive impact it can have.
Growing Power not only produces sustainable food, but also provides people with the training and education to understand what is happening in the community. Allen believes the limited awareness of food deserts in urban communities stems from an out-of-sight, out-of-mind mentality. He says in a country where we have so much, it's difficult for us to understand just how many people don't have access to the necessities. "It's painful for people to see other peoples' pain," Allen says.
When people are privileged, it can be difficult to understand how the scarcity of accessible and healthy food can affect us. "Most people take for granted that food is always going to be there if they have it," says Allen. "And most people take for granted that the food they're eating is nutrient rich, which it isn't."
Allen and Growing Power provide people with an education in a way that doesn't force-feed the information. He brings people into the communities where fresh food isn't available so they can see first-hand what is happening. He hopes this education will motivate people to help in any way they can.
"The food systems that we're trying to create, these local, sustainable food systems [are] really about social, food and environmental justice," Allen says. "So, everybody should have the right to attain grocery-appropriate food."
Growing Power already has an astounding number of people coming through their doors to see what they do, how they do it and why. More than 20,000 people toured the greenhouse last year alone.