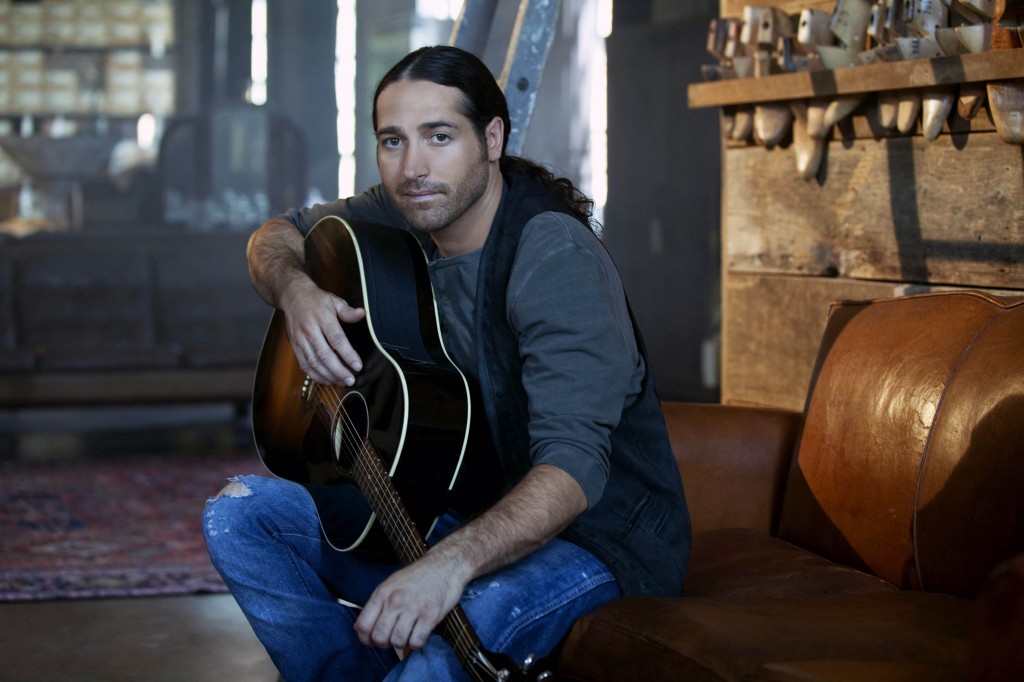 Singer Josh Thompson shares his journey of making Midwest memories into country melodies
By: Devin Mulertt
Gathered around the campfire in the shadow of his grandfather's cabin, Josh Thompson and his extended family sing their favorite country hits. They savor the holidays for this chance to bond together in song before the embers dwindle, and they return to their respective homes. Little did Thompson's family know, this love for country music and the family values permeating a picturesque setting would provide the foundation for the small-town Wisconsin boy's successful country music career.
After graduating from Cedarburg High School in 1997, Josh tried different career paths: he earned his degree in natural resources from Fox Valley Technical College, attended Teaching Drum Outdoor School with the intention of managing a forest in Alaska and worked with his father as a general contractor on Miller Park.
"As far as I knew, I was going to pour concrete for the rest of my life, and I was fine with that," Thompson says. "Music was still a dream to the point that it seemed hard to reach. But as I progressed as a guitar player, and as I kept writing songs, it really built a fire inside of me. And I reached a breaking point, I guess you could say, and I threw my hands up and said, 'I've got to get out of here and go to Nashville.'"
Since 2005, Thompson has lived and worked in Music City pursuing his career goals as a country music artist, and he has already enjoyed much success as a singer-songwriter. Thompson has a natural talent, which attracted the attention of leaders in the music industry, but the humble performer attributes these achievements to his Midwestern upbringing and the strong values instilled by his parents.
Trading Concrete for Concerts
Through most of his young life, Thompson investigated various career avenues, unsure of precisely where his journey would lead. Working with his father in the concrete business was always an option, but it wasn't where Thompson's passion lived.
Thompson always harbored an enthusiasm for songwriting, which manifested itself in boxes of unpublished songs still stacked in a closet of his mom's apartment. And his former guitar instructor, Russell Harding, said Thompson's voice carries the necessary twang that makes for a great classic country sound.
At age 26, Thompson finally decided to load up his car and drive 580 miles through the night to pursue a career in Nashville. He knew no one and had no way to support himself when he arrived. But according to his mom, Barb Bagles, Thompson was always a determined individual.
"I remember him telling me when he got to Nashville, he pulled over to the side of the road, and he could see the city lights. He said he became very emotional and got really real with himself and said something like, 'Who am I? Who am I to think that I can be here?' He said for some reason, he almost turned around, but he didn't."
Thompson set bite-sized goals for himself as he chased grander aspirations, and on his first day in Nashville he found a job pouring concrete. By applying the technical skills and robust work ethic his father taught him, Thompson could acquire the necessities to sustain his body while he pursued a career path that nourished his soul.
Arriving in Music City without any music connections presented the flannel-wearing, Wisconsin native with a challenge.
"I had to find a way into the writing circles and the publishing community and meet people because it's all about who you know," Thompson says. And his journey was not made any easier by the unexpected death of his father, Nick, in 2006.
The Chrome Bullet
Thompson was especially close to his dad, and they built a strong bond as Nick continually encouraged his son to pursue his passion. When Thompson was 12 years old, he started working at his father's contracting company pouring concrete, but Barb says her husband always wanted more for their son.
"He used to tell Josh, 'This is not your life. It was your grandfather's life, it's all your uncles' life, it's my life, and it's your brother-in-law's life, but it is not your life.'"
Thompson still regrets not being home when his father passed, and he struggles with the fact that his schedule limits his opportunities to return to Wisconsin and visit his family. Strapped with the challenge of nurturing a budding career, he is pressured by the continual threat of new talent surpassing him and the need to act on any career opportunity that comes his way.
To help maintain his family ties, Thompson had the bullet casings from his father's 21-gun salute chrome-plated. Now he, his mother and his sister each wear a chrome bullet strung on a chain to remind them of Nick and their fundamental bond.